​
Accurate employee evaluation criteria will be a decisive factor to help managers properly evaluate employees in the enterprise.
Employee evaluation is one of the most important jobs. However, this is not an easy task, especially for businesses with a large number of employees. In addition, employee evaluation must be done with many determining factors. So what are the most accurate and complete employee evaluation criteria? Let's find out with Acabiz through the article below.
What is employee evaluation?
Employee evaluation is the job of a manager or human resources department to monitor and test employees in many aspects: work attitudes, workplace relationships, work planning skills , results work results, etc. From there, have an accurate view of employees, appropriate development orientation or reward.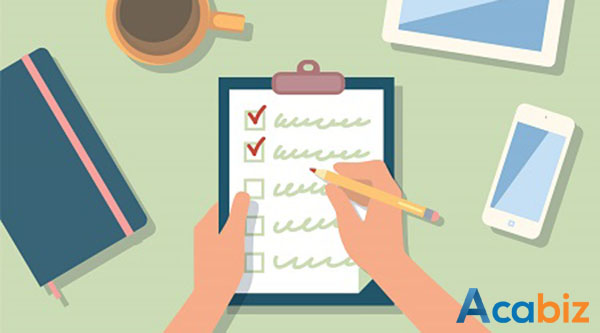 Employee evaluation criteria
Employee evaluation criteria
There are many ways to evaluate employees. Each business and organization has different methods and requirements. However, they are mostly based on common evaluation criteria.
a.

employee attitude
One of the important factors to evaluate employees is their attitude. In addition to professional skills, working attitude, and advancement are factors that help employees develop. The good qualities of employees will be a big plus for them.
· Honesty
Honesty is an important quality that nothing can replace. An employee who is honest with his work, superiors and colleagues will try to complete his work well, have a good relationship with colleagues and be responsible for his work and development process. Employees with an honest attitude wherever they go are valued and appreciated.
· Hardworking, enthusiastic in work
Employees who are always hard-working and enthusiastic in their work will find the best way to complete their work, surpassing the requirements of their superiors. They will also be willing to support and help colleagues when needed.
· Respect colleagues and customers
Managers can assess employees' respect and customer attitudes through daily activities, behaviors and words such as:
- Polite, sincere, open attitude in communication and relationships
- Respect the opinions of colleagues, customers
- Listen and empathize
- Do not have an offensive attitude towards colleagues and customers
· Professional working style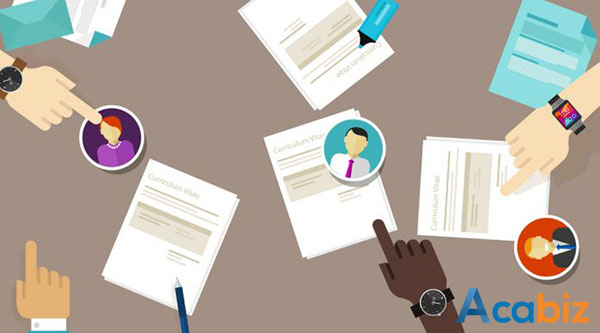 Accurate employee reviews
This is one of the employee evaluation factors evaluated by many managers. They will judge you for being on time from the very first interview. Because oddly, people who are always on time will have a professional, efficient, respectful working style and do not waste other people's time.
· The will to market progress
Employees with the will to promote progress will be highly appreciated by managers. They show this through the attitude of working hard, never being overly satisfied with what they achieve. These are also people who are always learning, finding more effective ways to do things themselves, and constantly learning and growing.
· Optimism and carefulness in work
People with a positive attitude towards work will often find a way to solve the problem well even in the most difficult times. They will also be thorough and dedicated to their work.
>> Criteria to evaluate work efficiency
b.

Employee performance
Employee capacity is the main factor to evaluate personnel in the enterprise. Competency is assessed by the level of work, work results and development of employees.
· Level of work
The work of the employee is evaluated by the work and the time to perform that work. In other words, the KPI of each individual. In addition, managers also need to consider objective factors affecting the work of each individual at different times.
· Development at work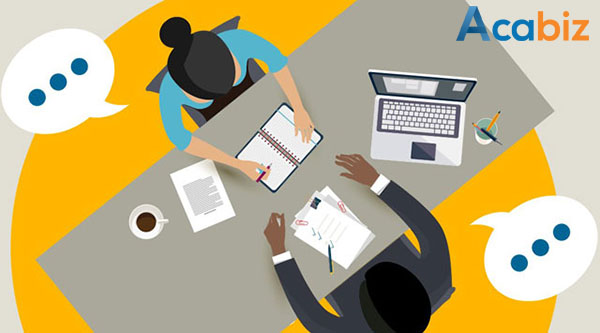 Evaluation of employees in the enterprise
With the set KPI levels, managers can evaluate employees through criteria such as:
- Employees achieve their goals before or after the deadline of the job
- Difficulties in the working process and how to solve them by employees
- Lessons that employees get through the work done
- Employee growth according to incremental KPI
· Degree of job completion
The level of job completion is a signal for managers to best assess the working capacity of employees. From there, training plans as well as improving employees' skills and abilities will be made to a new level.
Besides, now businesses combine employee evaluation through training and skills honed over time with training software to get the most accurate results.
>> Develop a plan to train employees in the enterprise