​
The difficulties in internal training in the enterprise is certainly something that any business can face if there is no suitable training solution. Each business has its own unique set of circumstances and characteristics.
While in the world, internal training programs are available in many forms, both face-to-face and online, the implementation of internal training in Vietnam still faces many difficulties. Chances are your business will also face similar problems when implementing training for your own business.
1.

Internal training in Vietnamese enterprises
For Vietnamese enterprises, internal training programs have not been paid enough attention. Enterprises that have implemented training programs do not have an optimal training system and roadmap. The efficiency compared to the cost is not really good. This makes businesses even more hesitant in implementing internal training programs.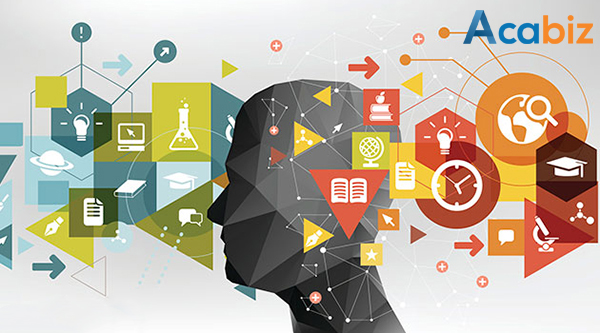 Difficulties in internal training in the enterprise
The traditional form of internal training is revealing its limitations. Besides the high cost of training, traditional training methods also consume a lot of time and effort of enterprises. New forms of online training in Vietnam are still quite new, causing many businesses not to approach or use these solutions effectively.
2.

Difficulties in internal training in enterprises
The internal training process in Vietnamese enterprises still faces many difficulties, mainly arising from the actual situation of enterprises as well as new forms of training.
a. Enterprises have not clearly identified training needs
Internal training programs play an important role. However, not all businesses clearly define their training needs. What are the foundational skills for all employees? What specialized skills should employees in different departments be equipped with? This leads to the construction of training programs that are really close to the employees' wishes as well as best meet the needs of the business.
b. The organizational process is not methodical and professional
Large-scale training programs are quite new to many businesses, so the organization is not really professional and methodical. Implementation is time-consuming, requiring staff to take unnecessary steps. In addition, the pressure from the daily workload makes them no longer excited about the courses even though it is rewarding and interesting.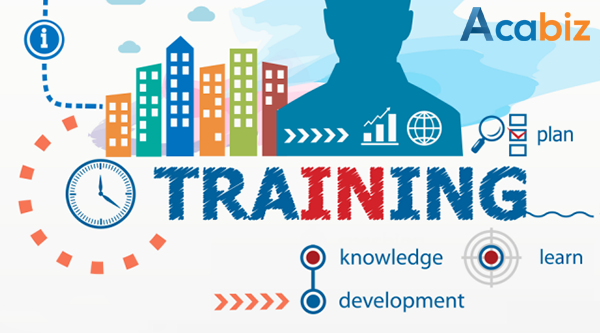 Internal training in the enterprise
c. Training costs are still limited
Internal training in the enterprise not only helps employees develop themselves, improve labor productivity, but also supports enterprises to build a solid human team. Sometimes training programs are not effective immediately, so many businesses do not use a lot of money for internal training. This also has an impact on training programs, the quality of training as well as the learning experience of employees.
d. There is no suitable training method
Today's traditional focused training methods are stressful and ineffective. Employees have to absorb a huge amount of knowledge during the time that leads to overcrowding. Not only can they not remember and apply knowledge, but they also cause stress in front of a large amount of knowledge. Training is no longer effective, even torturing.
In addition, the current conditions of each enterprise can also be a barrier for enterprises while applying their internal training programs.
3. High quality internal training solutions in enterprises
In order to have a high-quality internal training program, enterprises not only need to invest in training content but also need to choose the most suitable and economical form of training.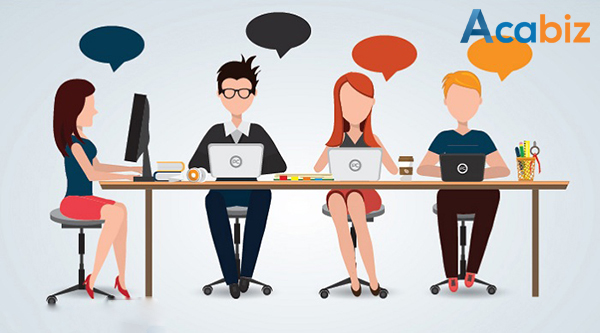 High quality internal training solutions in enterprises
Enterprises need to combine different conditions, organization, and content to ensure the best effectiveness in training.
Acabiz is one of the preeminent internal training solutions in the enterprise that includes many preeminent features. Online training still ensures training quality while saving maximum time and costs for both businesses and employees. With Acabiz, your business no longer has to worry about the quality of training as well as having to invest a large amount of money for each training session. In addition, the solution to support the development of training content on many skills from many leading experts is exactly the solution that Vietnamese businesses are looking for.
Acabiz – the optimal internal training solution for Vietnamese businesses.
See also other articles:
Factors that make a professional customer service specialist
Benefits of in-house training for businesses
5 things a salesperson needs to know