Currently, many businesses in Vietnam still consider wages and benefits as a compulsory expense for employees. However, this view is completely wrong. From a management perspective, salary and benefits are a key factor in retaining talented people. In today's article, let's take a closer look at salary and compensation - Leverage for human resource development.
Salary
What is salary?
Salary and compensation - Leverage for human resource development used by many businesses today. So how to use these tools effectively? First, we will learn about salary.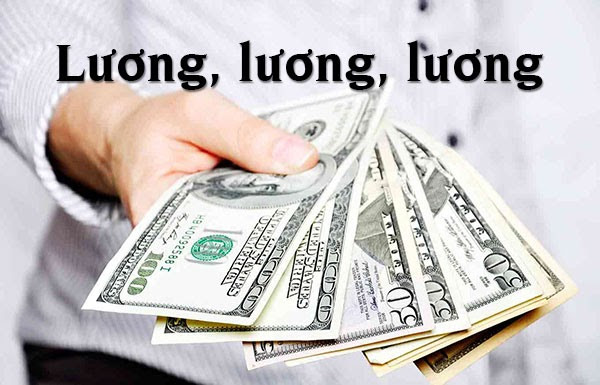 Salary is a matter of great concern to many employees
Before we know how to use the salary tool, we need to understand what salary is? From a general point of view, salary is considered a measure of a worker's ability, achievement, and position. Thus, salary only works when it accurately reflects the employee's capacity. However, in the salary system of many businesses, this does not reflect this, the salary for qualified people is too low. Therefore, many businesses cannot retain good and talented people.
>> Training process for air traffic controllers
Building a standard salary system
A question arises, how to have a standard salary system to leverage staff development? The answer is that it is necessary to build a scientific salary system, applying all three criteria: Fair, reasonable and competitive.
- Step 1: Gather information
This is a very difficult and complicated step that is almost always ignored by businesses. As a result, leaders often do not have a basis to position the salary scale and salary system of the enterprise.
When collecting information, you need to collect and evaluate your expertise, experience, results, time devoted to the company to serve as the foundation for the salary system and increase salary for your employees. I.
- Step 2: Locate salary scale
When the business has enough information, the administrator needs to consider the level of his salary system? High, medium or low compared to outside companies. Of course, every business owner wants to pay less for employees to increase profits. But you should remember that in salary and compensation - leverage for human resource development, if the salary you pay to employees is low, you will not have talented people, no dedicated employees.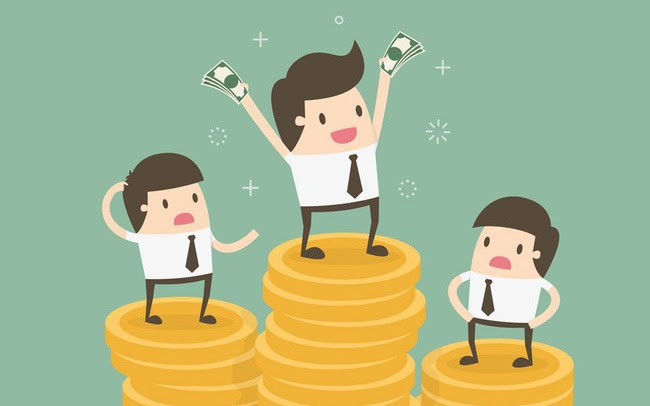 Identify the correct salary scale of employees
- Step 3: Determine work value
This is a rather complicated step in the process of building a salary system for employees. If the salary is paid in accordance with the work value, it will ensure fairness, reasonableness and competition.
Remuneration policy
Besides salary, remuneration, benefits are also important factors to retain talented people, help employees feel happy and work effectively.
Allowances
Besides paying salaries, many businesses also pay employees extra allowances such as lunch, gas, phone, computer, annual trips, holidays, birthdays. … These benefits are really not too big, but are highly appreciated by many employees, showing the leadership's interest in the employees' lives. Many good managers affirm that allowances and benefits are the "anchor" to keep the loyalty of the staff and increase the employee's satisfaction with the business.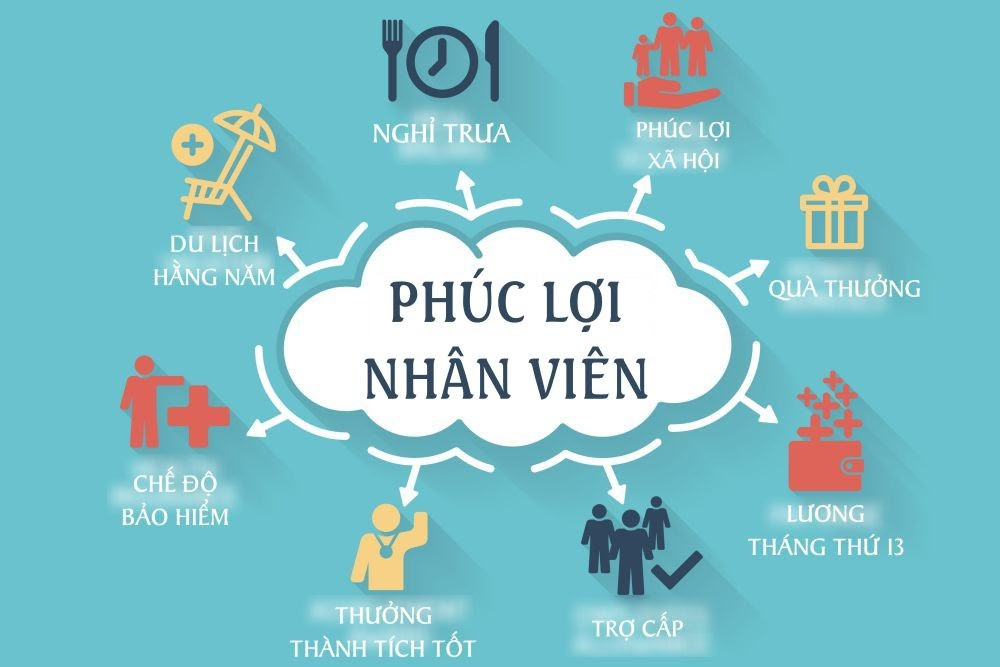 Remuneration is a lever to help develop human resources
Social insurance
Salary and compensation - Leverage for human resource development If done well, your business will thrive. Social insurance is considered as a follow-up treatment of enterprises for employees. With full insurance, employees have the right to have regular medical check-ups, dental, vision, and body insurance. This is an important plus point to meet the health needs of employees, improve productivity at work and develop a comprehensive staff.
Vacation day
Currently, all businesses apply working hours of 8 hours/day, so employees do not have much time for themselves and their families. The application of sick leave, paid leave 1 month/1 time or 1 month/2 times is recommended by many employees.
Even, depending on the specifics of the job, the boss can let employees work remotely, flexible working time. According to a survey on the level of comfort at work, employees agree that a working environment with holidays and days off is highly appreciated by employees and wants to have a long-term relationship.
Thus we can assert, salary and compensation - Leverage for human resource development is a completely correct statement. Good remuneration regimes, salaries and wages paid to the right employees will help the company attract talented people, experienced employees will work longer and contribute more to the company.